Suvarna Chakoram for Best Film
Rajata Chakoram for Best Director
Rajata Chakoram for Best Debut Director
Audience Poll Award
FIPRESCI Award for Best International Film
FIPRESCI Award for Best Malayalam Film
NETPAC Award for the Best Asian Film
NETPAC Award for the Best Malayalam Film
FFSI KR Mohanan Award for Best Debut Director from India
FFSI KR Mohanan Award for Best Debut Director from India
Special mention for performance
Special mention
Jury Prize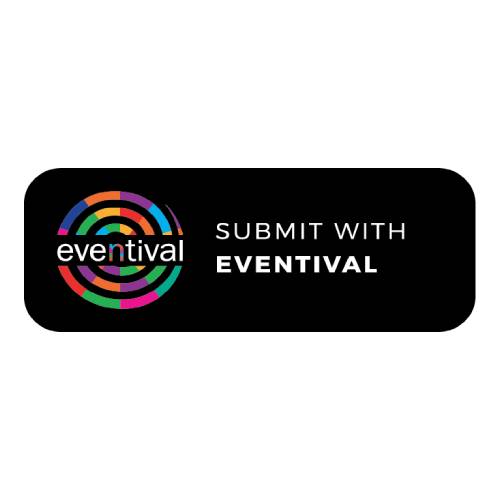 Film entry submission for the 27th IFFK
---
Film entry submission for the 27th IFFK starts from August 11, 2022 to September 11, 2022. Submit your application, by visiting the link https://vp.eventival.com/idsffk/27iffk
The dates for the 27th IFFK are the following:
Festival Dates : 09-16 December 2022

Films Completed between 01 September 2021 and 31 August 2022 are eligible to apply.

Entry Submission period: 11 August to 11 September 2022

Preview Screener Deadline: 11 September 2022

Publishing of List of Selected Films: 15 October 2022

Deadline for Submission of Screening Materials: 20 November 2022

Only online screeners will be accepted as preview material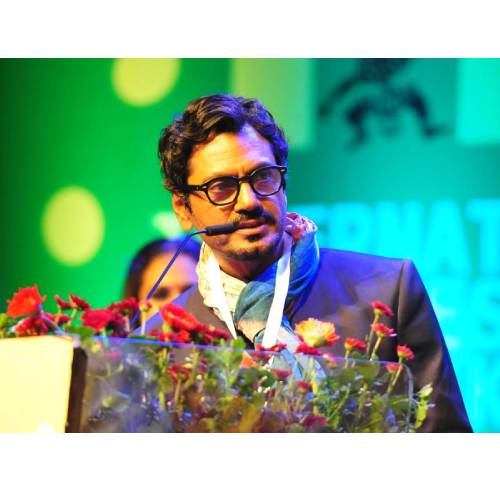 Closing Ceremony
---
The 26th International Film Festival of Kerala comes to a magnificient close. The eight day-night long festival was as enthralling as it was captivating with its huge audience participation and support. The closing ceremony will be held at Nishagandhi on 25-03-2022 at 6:30 pm. The ceremony will be inaugurated by Sri. K N Balagopal (Hon'ble Minister for Finance). Sri. Saji Cheriyan (Hon'ble Minister for Culture, Fisheries and Youth Affairs) will preside over the function and distribute the awards. Sri. Nawazuddin Siddhiqui will be the Chief Guest and writer Sri. T Padmanabhan will be the Guest of Honour. Sri. V N Vasavan (Hon'ble Minister for Cooperation and Registration) will distribute the media awards.
Adv. V K Prasanth MLA, District Panchayath President Adv. D Sureshkumar, Jury Chairman Sri. Girish Kasaravalli, NETPAC Jury Chairperson Smt. Rashmi Doraiswamy, FIPRESCI Jury Chairman Sri. Ashok Rane, K R Mohanan Endowment Award Jury Chairman Sri. Amrit Gangar, Principal Secretary Smt. Rani George IAS, KSCA Chairman Sri. Ranjith, Vice-Chairman Sri. Premkumar, Artistic Director Smt. Bina Paul and Secretary Sri. C Ajoy will also be present at the function. The award winning film will be screened after the inauguration. The closing ceremony will begin with a fusion music by Madhushree Narayanan and Rajalakshmi.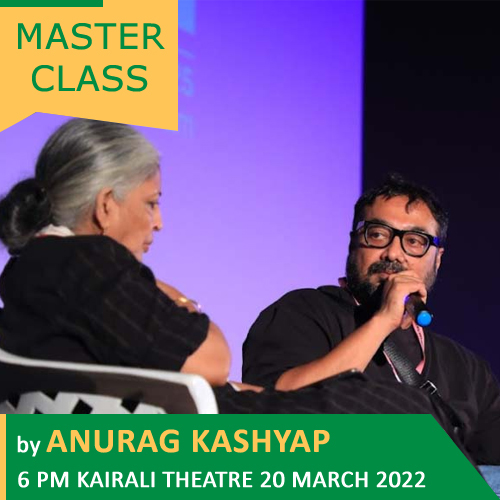 Master class by Anurag Kashyap
---
Anurag Kashyap is a filmmaker, writer, editor, producer, and actor known for his works in Indian cinema. Kashyap got his major break as a co-writer in Ram Gopal Varma's crime drama Satya (1998), and made his directorial debut with Paanch. He co-directed India's first Netflix Original series, the crime thriller Sacred Games, based on Vikram Chandra's novel of the same name and the romantic drama Manmarziyaan. For his contributions to film, the Government of France awarded him the Ordre des Arts et des Lettres (Knight of the Order of Arts and Letters) in 2013. He is also the co-founder of a film production company, Good Bad Films. Black Friday, No Smoking, Return of Hanuman, Gulaal, Mumbai Cutting, That Girl in Yellow Boots, Gangs of Wasseypur 1&2, Bombay Talkies, Bombay Velvet, Raman Raghav 2.0, Mukkabaaz, Choked, etc include his directorial features. His works in the series Lust Stories and Ghost Stories were appreciated widely. He was also nominated for the Golden Leopard at the 57th Locarno Film Festival and his three films, Gangs of Wasseypur, Ugly and Raman Raghav 2.0 were in the Director's Fortnight at Cannes. He is known for his unflinching stance on issues related to secularism and supremacy of the Constitutional values.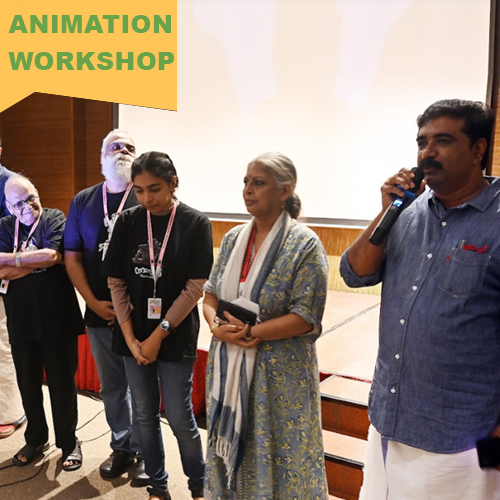 Animation Workshop
---
Cinema and storytelling have endless possibilities in an age where technology and art merge with the best sensibilities. As part of the 26th International Film Festival of Kerala, we are having a workshop on 'Animation Cinema' with the excellent makers in the field lined up to take you through its immense prospectus. The workshop will be helmed by Suresh Eriyat- Founder & Creative Director of STUDIO EEKSAURUS, and Adhiti Krishnadas- director of the acclaimed animation film Kandittund.
There will be a screening of Kandittundu and the creators will talk about the making of it along with an exclusive and open interaction with 92 years old storyteller P N K Panicker who is the inspiration behind the film. The session will also discuss the original animated short films coming from India and their impact globally.
The Animation Workshop will be held on 21st March 2022 from 10.30 am to 1.30 pm at Hotel Hycinth.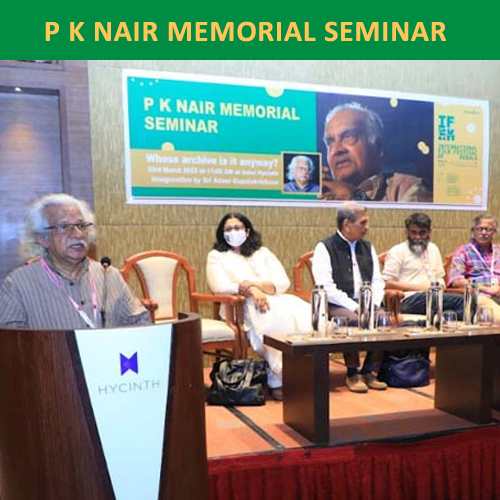 Whose archive is it anyway?
---
A discourse on Cinema as an important aspect of cultural heritage, with a focus on issues of preservation, documentation, and dissemination of motion picture archives.
On the occasion of the 26th IFFK, a Panel Discussion as part of the PK Nair Memorial Seminar entitled 'Whose archive is it anyway?' will be held on 23rd March 2022 at 11:00 AM at Hotel Hycinth.
- Inauguration by Sri Adoor Gopalakrishnan
Cinema is a proven mode of expression that can unite people across the world. Faiths, cultures and traditions may vary across geographies and continents. But human emotions of love, humility and a sense of oneness have been common across the globe. Shades of greed, anger and oppressions may prevail the human urge for peace and harmony temporarily. But we shall overcome. Covid19 pandemic shows us that humanity will affect the wholesome if something bad happens anywhere in the world. People of Kerala, who had been affected by two floods in the previous years, were trying to survive from the Coronavirus pandemic too. Like everywhere else, the pandemic led Malayalees also into slumber and great anxiety. The Signature film is trying to assimilate the spirit of 26th IFFK and explore how celebrations, art and films can overcome these darkness and depression through conjuring human spirit and enthusiasm in the post-Covid19 world.
Concept & Direction: Mujeeb Madathil Design & Animation: Vinod Pancharath Music: Bibin Ashok Sound Design: Ramabhadran B Final Mix: Sanal Mathew Design associate: Deljo Thekkekkara Creative associate: Jibu Thomas
GIRISH KASARAVALLI
International Competition
RASHMI DORAISWAMY
NETPAC
VIERA LANGEROVA
FIPRESCI
AMRIT GANGAR
FFSI KR Mohanan Endowment